ProLite is an aggressive medical weight loss program for people with more than 20 pounds to lose.* Weight loss in excess of 100 pounds is frequently achieved with this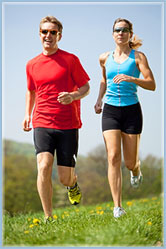 program, although 52 pounds is average.*  Patients using medical meal replacements have experienced a 15% decrease in cholesterol, a 29% decrease in blood glucose (sugar), and a 10% decrease in blood pressure.
ProLite is Best Suited for People With*:
a BMI above 30
a BMI less than 30 but with weight-related medical conditions
a history of failed diet attempts using non-medical programs
Program Length:
The official duration of the ProLite program is 18 weeks.* However, it can be easily extended for additional weight loss.*
Program Diet:
Medical meal replacement formula
Medication Support:
Dr. Hubert may prescribe FDA-approved medications to assist with weight loss in this program.
Program Education and Support:
ProLite is a comprehensive weight management program that uses nutrition and behavioral counseling to achieve long-term weight management.